Food Forward's Spring Melt Fundraiser - A Cause Worth Supporting with Style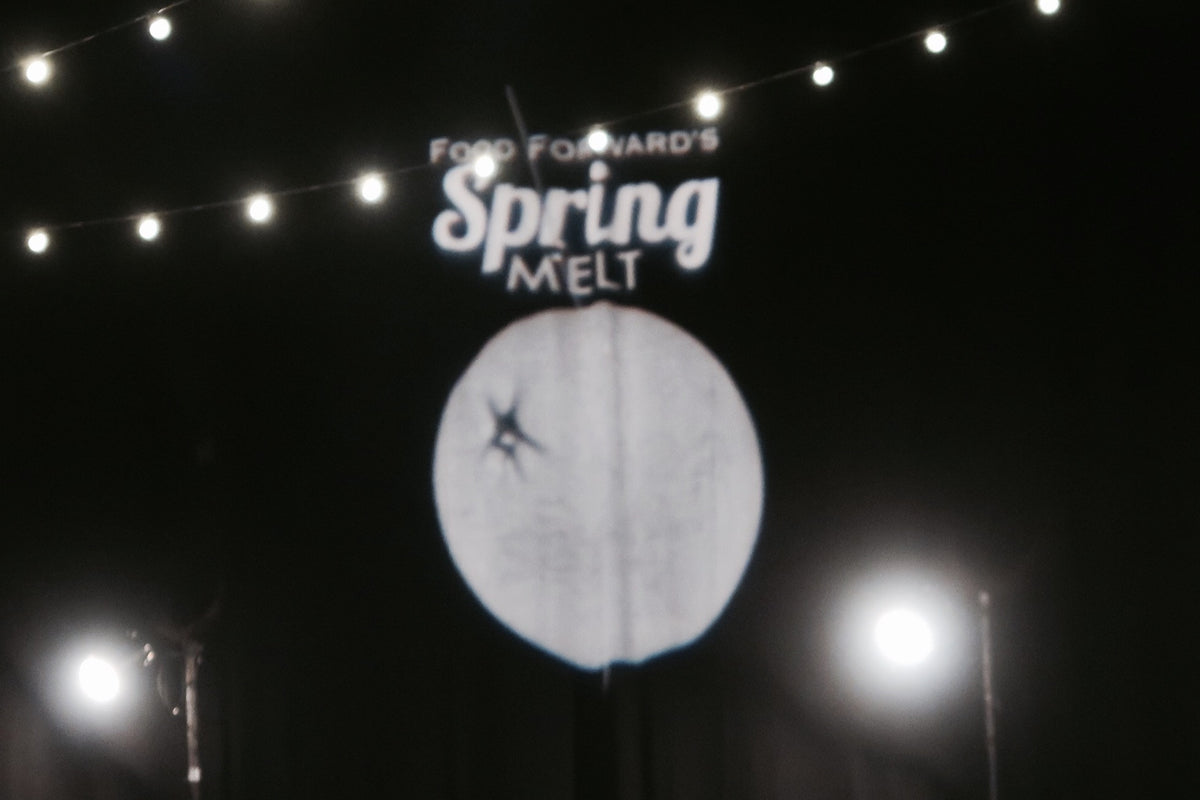 A Cause Worth Supporting
A Solution to Ending Hunger and Building Community
FoodForward.org's Annual Spring Melt Fundraiser


For the past few years, I've been in huge support of
FoodForward.org
and their mission to collecting and providing food to those in need.
Through this brilliant organization, I've become more aware of the vast amount of wasted produce in our own neighborhoods, and within our food distribution channels, that could become a source of nutrition for the food insecure.


FoodForward.org's efforts in collecting fresh produce that would normally go to waste from backyard fruit trees, public orchards, farmer's markets, and the downtown Los Angeles Wholesale Produce Market and donating this produce to hunger relief agencies across 8 counties in Southern California is astonishing.


I'm proud to be a supporter of FoodFoward.org's mission to fight hunger, build community, and provide a source of nutrition for the food insecure. With such instant results to helping those in need, it's quite impressive see how much this organization has grown and being a participate in helping Foodforward.org reach its goals.


 Thanks to some dear friends of mine, I've become aware of this organization and it's mission. Something I'm so grateful to have been introduced to and to support.
 
FoodFoward.org's Annual Spring Melt Fundraiser
event is one of my favorite fundraiser's to attend and one of the many ways to show my support towards the mission of this organization. Here, you'll not only get an opportunity to donate to
FoodFood.org
's efforts but you'll also get to mingle with some the chicest  people in town.
What's more fun about FoodForward's Annual Spring Melt Fundraisers are the locations where the event is hosted and their local sponsors. This year's event took place in the original birthplace of the legendary Muppets and home to some of the greatest silent films ever created by the legendary Charlie Chaplin, the Jim Henson Company.


Here are a few photos I took after attending
FoodForward.org's Annual Spring Melt Fundraiser
last night (Saturday, April 22nd, 2017) with a few of my dearest friends!
Before attending this awesome fundraiser, a stylish outfit is a must! Here I took the
Black Jersey Leather Contrast Duster Cardigan
that's available on
wlashop.com
and paired it with a few key essentials: a crisp poplin button-up shirt/henley, dark blue slim fit jeans, black Chelsea boots, and a black belt with a shiny silver
Wickliffe Logo Belt Buckle
. Oh, and incase you're like me and you hate having to stuff things in your pockets, a nice little simple black bag will always do the trick!
Can someone please tell me what this lovely dinosaur is from? I feel like I've seen this character in a kids television show when I was a child.
Need I say more? The Original Home of the Muppets!
Lights, Camera, Action!!! Time to Support a Fabulous Cause!
Let the festivities begin! So grateful to be a part of a great organization and showing some support!
A gathering of my stylish friends showing our support at FoodForward's Spring Melt in Style!
Annual Spring Melt Smiles! Look at these bombshells!
One of us found the flyest Squirrel of all time!
Time for a drink!
And a little dessert and fortunes! Hope I get a good one!
The perks of being a stylish wallflower!
Time for a photo-op!
Love this Doll and Muse! XOXOXO!
Your friend in Style, Confidence, and Fashion,
Dwyne K. Wickliffe, Jr.
|
Posted on April 23 2017