Materials: Metallic Laser Cut Italian Leather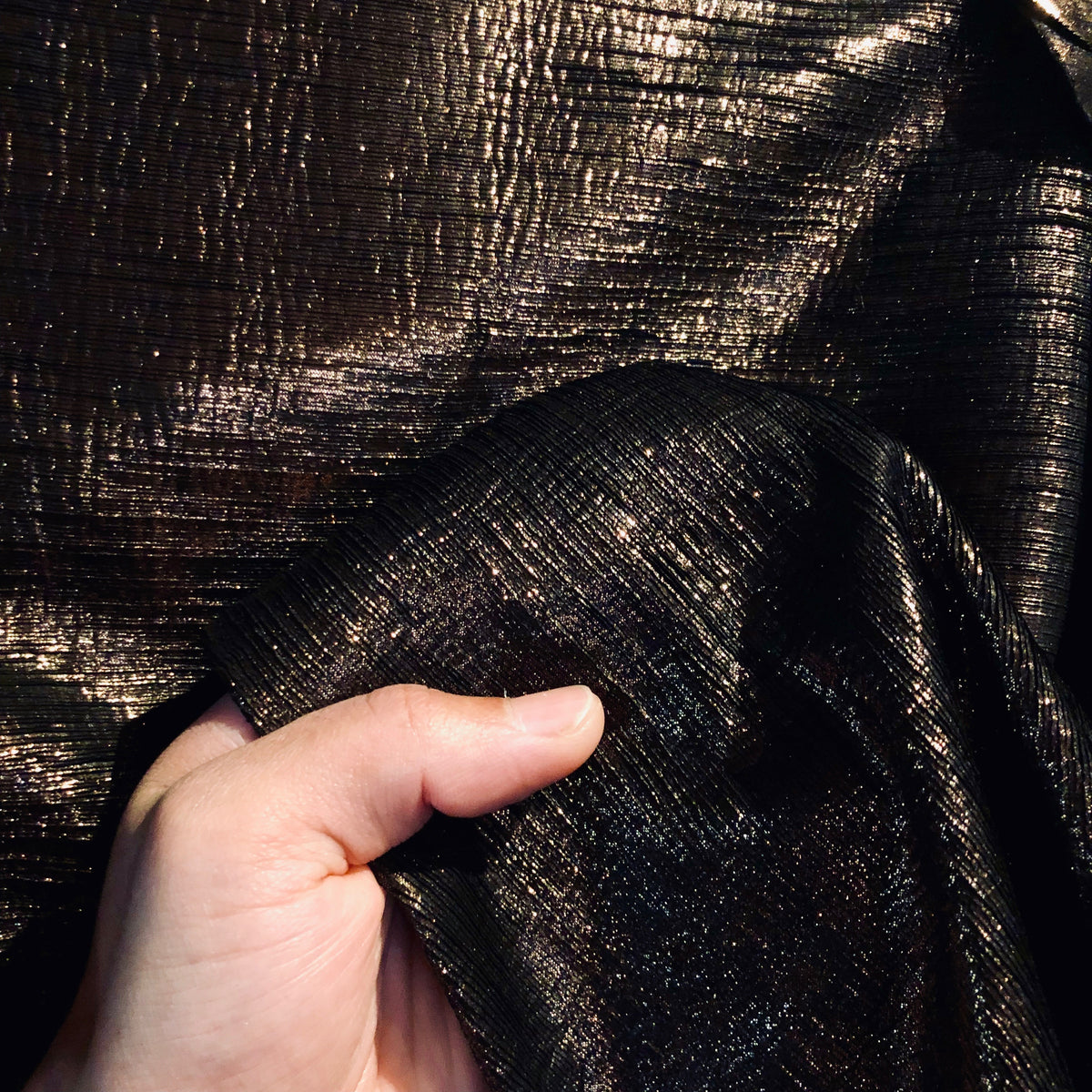 When I first discovered this material I was completely inspired and mesmerized to design a new polished design. If you've been following me for a while you know how much I love texture and luminous fabrications. This material will have everyone around you gushing over refined and polished style.

You'll love the evolution of this material in one of the newest styles I have cooking up in the studio right now for the new collection. If you're the type of person who likes a polished and casual type of look, you can pair a material such as this with all your essential wardrobe items. It'll add that pop of attitude you feel you've been missing in your star-studded looks as well as get you a ton of compliments.
You'll find this material used in a new luxe upgraded bomber jacket that we'll be releasing soon. In the meantime, stay tuned for more updates on the new collection launch.
I've already leaked some of the newest styles like the silky cupro Cooper Shark Bite Collared Shirt that I think you'll love to rock at your star-studded events!
 Make sure you're on the email list to be the first to know when the new items drop! 
|
Posted on April 30 2019