Style Notes / I love black but St. Patrick's Day is just around the corner.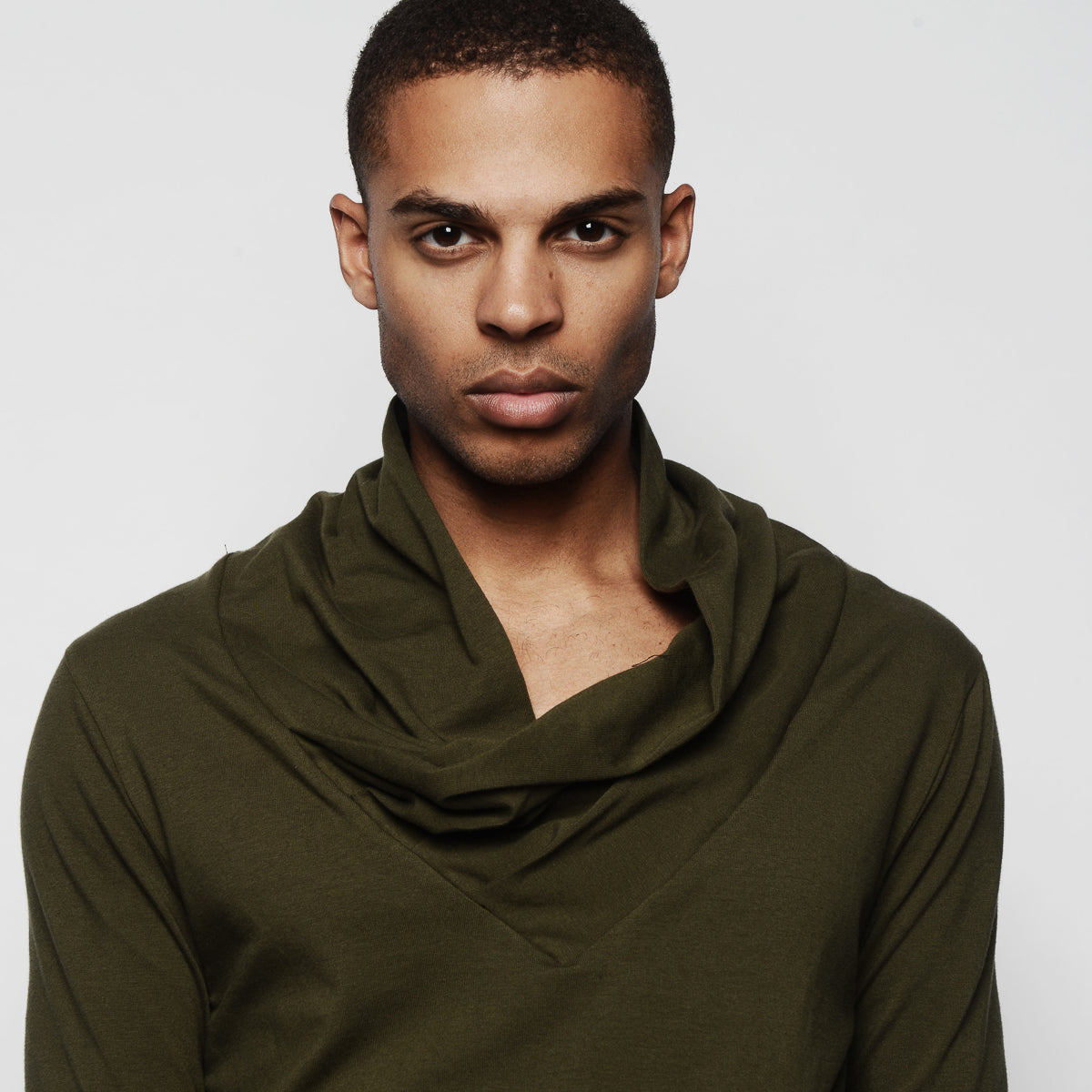 I don't want to get pinched and I also don't want to be a party pooper during St. Patrick's day.
If you're like me the color black is a staple in your wardrobe.
It's easy, sophisticated, and pairs well with almost anything.
Though St. Patrick's day is all about the green - not talking about the money in this case.
Although, if you're going to rock a dollar covered garment more power to you.
I don't have a lot of green colors in my wardrobe but of the green colored garments I do have are in the realm of military colored greens like the Stephan Draped Shirt.
My love of military colored greens is possibly a result of my former military brat life when my father served in the military. Oh how I love camo prints - don't you?
The Stephan Draped Shirt is what I'll be rocking this St. Patrick's day, which is just a few weeks away (Tuesday, March 17th, 2020 to be exact).
Try the Stephan Draped Shirt because it's easy to layer and style with a pair of black jeans for a more sophisticated and evening look.
Lighter colored blue jeans will also work with this style for a more casual day look.
All sizes are available to ship out right away if you want to get a head start on planning your St. Patrick's day outfit.
Do you get into the festive St. Patrick Day spirit?
Let me know in the comments below.
Shop this Post:
Stephan Draped Shirt in Army Green
***
Join me in the VIP Zone for the most exclusive updates.
***
|
Posted on February 19 2020