The Leather Panel Long Sleeve Shirt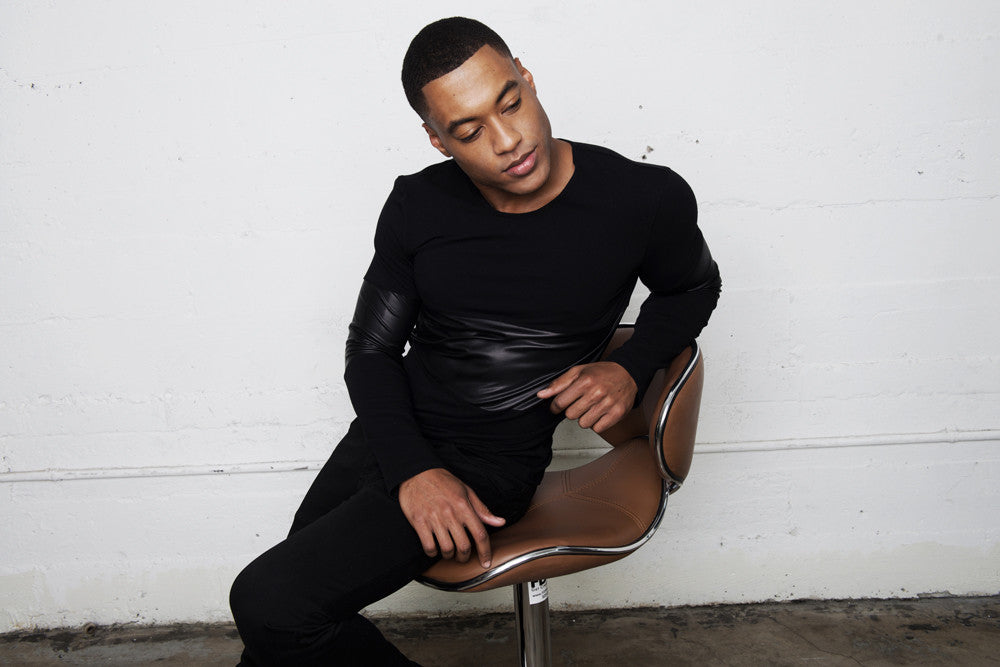 For those of you who have been following me for a while, you've probably seen this style in the background of some of my videos and studio photos. There's an interesting story about how this
Men's Leather Panel Long Sleeve Shirt
became to be.
Originally, I showcased this style at Magic in Las Vegas a few years ago. At the time, buyers (either reputable or not) told me that this style was too fast and edgy.The months following the show I got a lot of inquiries from fans such as yourself about when this particular style will be come available or if it could be custom made. Well it's finally here! I've heard your calling for this sleek editorial worthy style.
This style is best worn for nights out on the town, or when you're wanting to get noticed. I like to wear mine with leather sneakers and dark blue jeans.
 Now you can check out this style here:
How do you rock this style? Let me know by posting a comment below!
|
Posted on April 16 2016