The Leather Panel Short Sleeve Shirt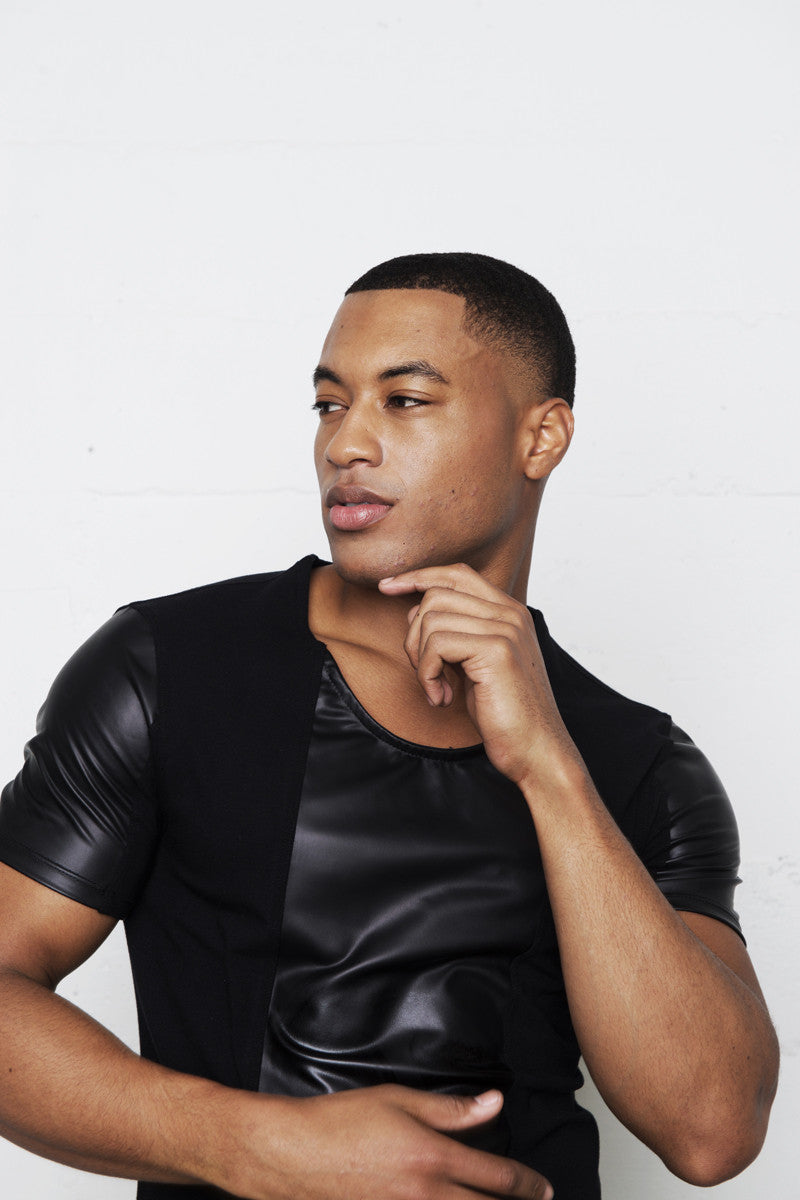 The
Leather Panel Short Sleeve Shirt
was inspired by one of my favorite fashions styles from a very popular major retail, who will remain unnamed. What I liked about the style that inspired the
Leather Panel Short Sleeve Shirt
was the U-shaped neckline and the contrast fabric at the center front of the garment. The original garment had a silk contrast fabric at the front of the garment but I decided for the
Leather Panel Short Sleeve Shirt
it needed to be a little bit more edgy and sexy. A mock leather was used to replace the silk contrast fabric at the front of the garment and was also added as another detail to the sleeves.
It's often that some of my favorite styles I love to wear myself inspired items I design and add to the collection of styles found at
www.wlashop.com
. I love to wear my
Leather Panel Short Sleeve Shirt
for nights out with friends when I'm wanting to steal the show. The style lines of this style make me look slim and ultra muscular as the sheen of the mock-leather highlight the best aspects of my body. Pairing this style with a pair of my favorite dark blue or black jeans and a pair of leather sneakers is by far my favorite way to wear this style.
Now you can check out this style here:
How do you rock this style? Let me know by posting a comment below!
|
Posted on March 24 2016