9 Men's Style Instagrams You Can't Live Without!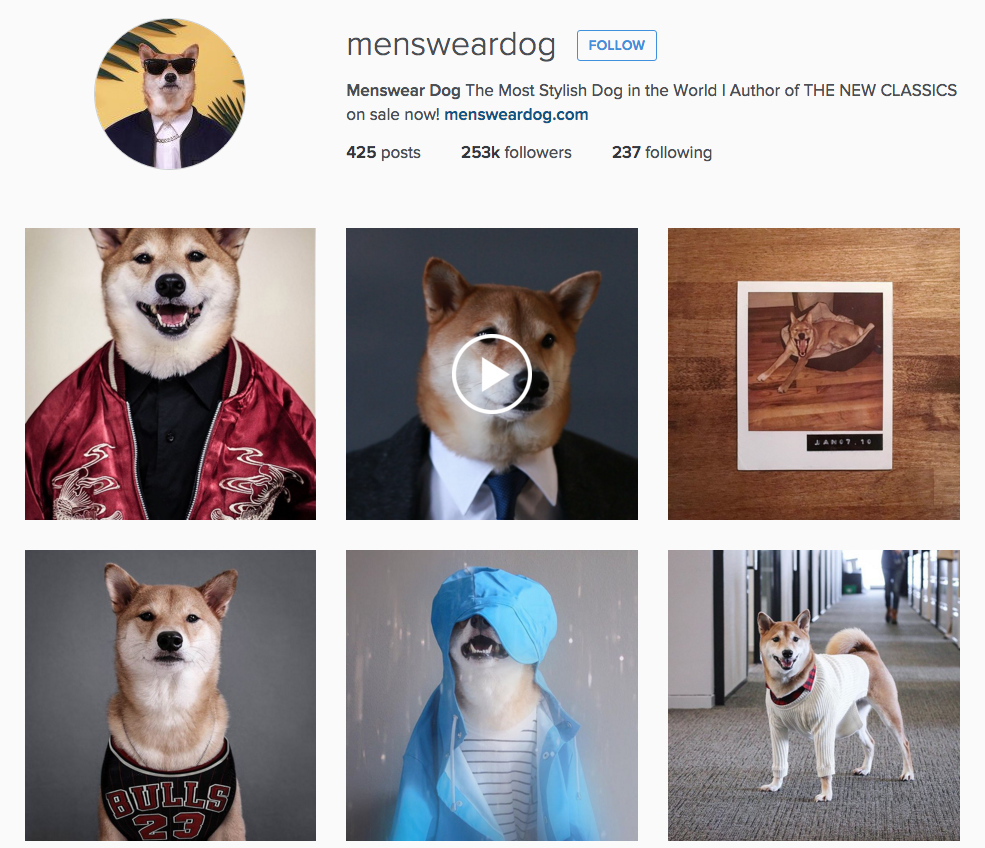 Inspiration is a key to creation! That's why today I'm sharing some of my favorite Instagram pages to follow for inspiration, laughs, and style. Here are 9 of my favorite Instagrams to follow that no man should be without:
Menswear Dog. Want to know how a dog looks like dressed like you? Look no further. Easily the most catchy, addicting Instagram account we've seen. It also surfaces some uncomfortable questions: who looks better in menswear, us—or dogs?
Images from Menswear Dog Instagram.
Men With Class. The definition of looking damn good in a suit. If you want to look like George Clooney every day, click follow for limitless inspiration.
Images from Men With Class Instagram.
Men With Street Style. Men With Class' rebellious younger brother. The epitome of looking good wherever you go, Men With Street Style will make you want to leave the house.
Images from Men With Street Style Instagram.
Mini Style Hacker. This account shows the mini me of the baller you have yet to be. This little guy has the kind of style that makes you both envious and scared for his teen years.
Images from Mini Style Hacker Instagram.
Fohshay. Two words for this account: simple and slick. These guys nail what it looks like to care about what you wear without trying too hard.
Images from Fohshay Instagram.
Dappered Man….And these guys do the opposite. From men's bracelets to paisley ties, this is glamor in the manliest way possible. If you want to dress to impress, your inspiration is here.
Images from Dappered Man Instagram.
One Dapper Street. One guy with more style than the rest of them put together. Marcel Floruss is both soft and edgy. He's got the I'm-a-sweet-sexy-Brit thing down pat and we're taking notes.
Images from One Dapper Street Instagram.
Jeff Depano. Think you can't be fashionable and rustic? Jeff Depano proves us all wrong with farm-to-tie looks that women faint over.
Images from Jeff Depano Instagram.
The Metro Man. Sensitive, unruly and down to business, it's no surprise that Moti Ankari is Bloomberg's fashion editor. He masters the science of looking like you know what you're doing.
Images from The Metro Man Instagram.
|
Posted on March 20 2016