Creating a Stylish & Eye-Catching Leather Jacket - Step Three: Putting It All Together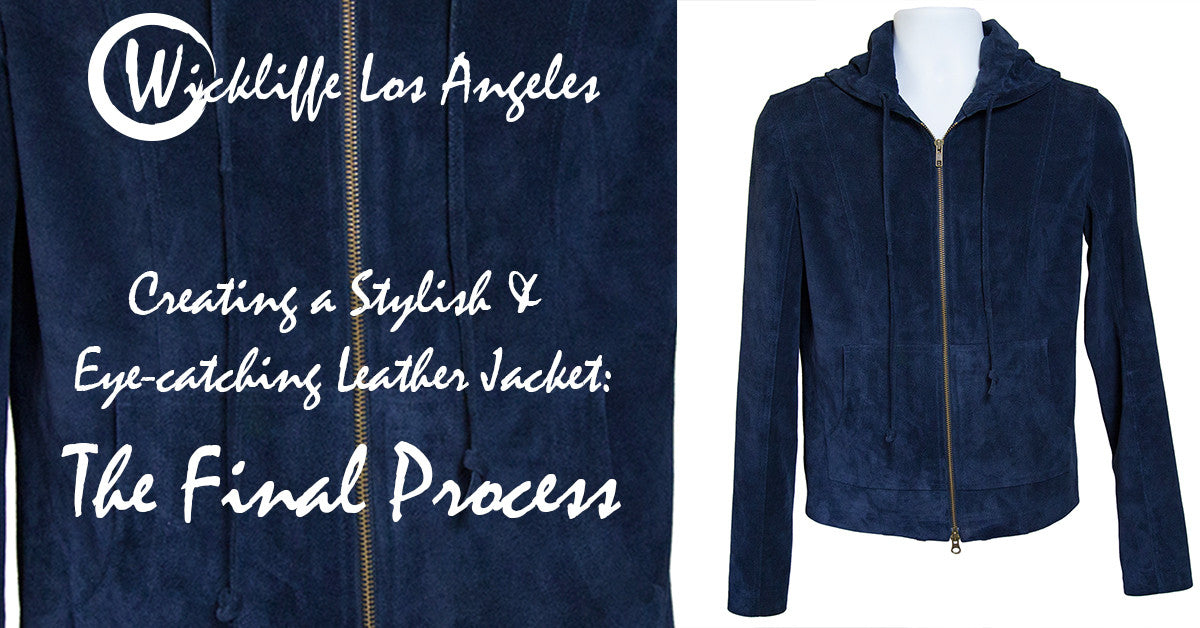 In the previous blog posts we talked about the importance of sketching the design to map out every detail of the design and choosing the perfect materials.  Next up is to put the two together to create an actual garment. Sounds simple right? 
Taking a design from sketch to material selection to a garment form is the most time-intensive part of the design process. This is where you get down to the nitty-gritty and troubleshooting all areas of the design to ensure that the final garment is perfect for you, the client, to enjoy without any dissatisfaction.
In creating an awesome leather jacket style like the Liam Blue Suede Leather Hoodie Jacket, the following procedures took place to ensure the quality, construction, and details were maintained throughout the design development and production process.
1. Desired fit specifications for the perfect fit of the garment for all sizes were determined, tested, and finalized.
2. The pattern of the design was created to review the fit, construction, and details of the garment.
3. Samples of the garment design are made, fitted, tested, and improved until perfected.
4. Fit and detailing of the garment are scrutinized and improved to ensure that all components of the garment are successfully working together for an impeccable design.
5. The final sample is created with all correct details and fit specifications in place.
 Often times it can take months to ensure that all of these details are perfectly aligned so that the best eye-catching and well-constructed garments are created for you, the client.
It's a delicate process that we pay careful attention to with all of our styles to ensure that designs like the Liam Blue Suede Leather Hoodie Jacket will last far beyond a couple of seasons and will sustain a place in your own personal style for years to come.
This concludes the behind the scenes look on what it takes to create a stylish & eye-catching leather jacket like the Liam Blue Suede Leather Hoodie Jacket.
If you've been following these last few posts, let me know what did you find interesting about the whole process or what you would like to know more about by posting a comment below.
Also, pre-orders for the Liam Blue Suede Leather Hoodie Jacket end this October 31st, 2015.
Make sure to reserve yours today! 
Check out the Liam Blue Suede Leather Hoodie Jacket TODAY HERE:
http://www.trunkist.com/products/jacket-by-wickliffe
|
Posted on October 20 2015