Hello Sunday Funday!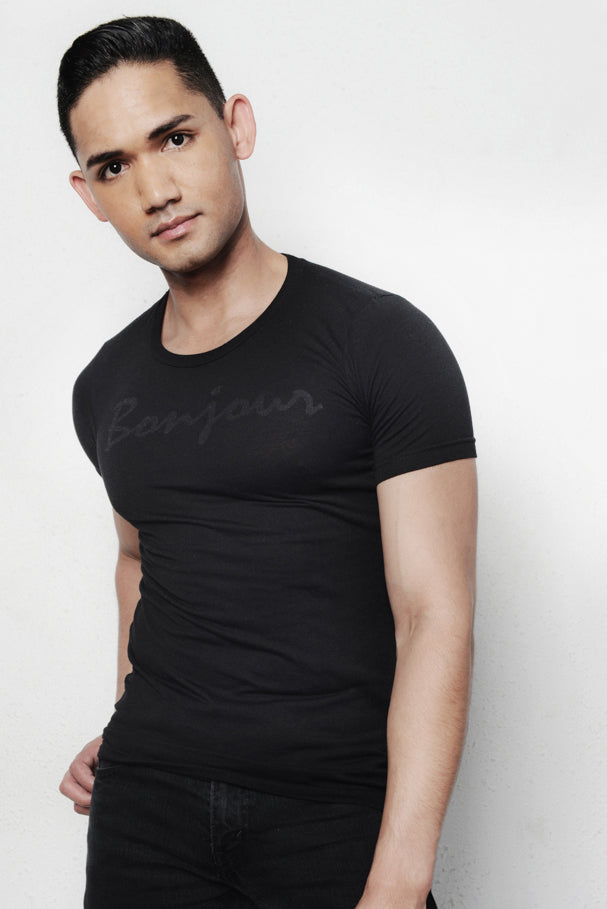 Bonjour Sunday Funday!


This t-shirt is perfect for any Sunday Funday! A simple playful greeting to all those you pass by without having to say a single word. The black on black print is a subtle touch as not to clash with that stylish jacket you want to throw on top. A soft to the touch style you won't regret sporting to your next outing. 


I literally "live" in this t-shirt because I love it so much! Okay, not literally but you get what I mean! Off to explore the beautiful city of Los Angeles in style! Ciao for now!
Your friend in Style, Confidence, and Fashion,
Dwyne K. Wickliffe, Jr.
|
Posted on August 06 2017