NEW Donovan Leather T-Shirt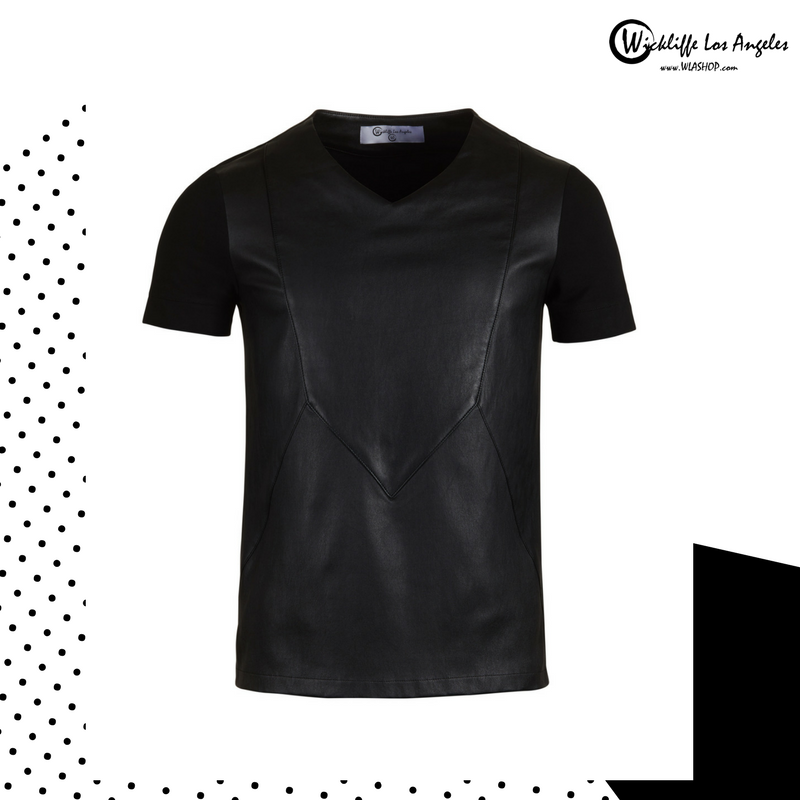 The
Donovan Leather T-shirt
is the type of t-shirt you want to wear when you want to look like a stylish bad-ass - but in the best way possible.  
The initial inspiration for this style was a play off of a over-sized shirt with a kangaroo pocket cut from a cotton fabric. It was a simple design with some intriguing elements, like the pocket and seam lines, that sparked the inspiration for me to create my own version of this awesome silhouette. Thus, the
Donovan Leather T-shirt
was made.

Instead of following the same materials used in the inspiration style that my friend owned, I decided to play with a mixture of jersey and leather fabrications to give the style the attitude I was going for.


I tried the first sample of the
Donovan T-shirt
with the kangaroo pocket like the inspiration style, but found that too much was going on in terms of the styling.
The whole front of the garment is made out of real leather so it has all the attitude it needs. A simple play with the seam lines while removing the kangaroo pocket detail became the saving grace of this style.


How would I style this garment with other pieces?
I'm very much a jeans and t-shirt type of guy - I love pairing my fashion shirts and jackets with a simple pair of fitted jeans.


So, when it comes to styling the
Donovan Leather T-shirt
with other items from your wardrobe, know that this style was specifically designed to be wearable with your favorite pair of jeans and leather shoes.
Hey, you can even layer it over your favorite white t-shirt if you wanted as well. But I think when you wear something as special as this, it's always best to have a little fun with your outfit. You know, experiment a little!


Let me know by posting a comment below! I'd love to know!




Your friend in Style, Confidence, and Fashion,
Dwyne K. Wickliffe, Jr.