The "Party Boy" Collection - Year 2018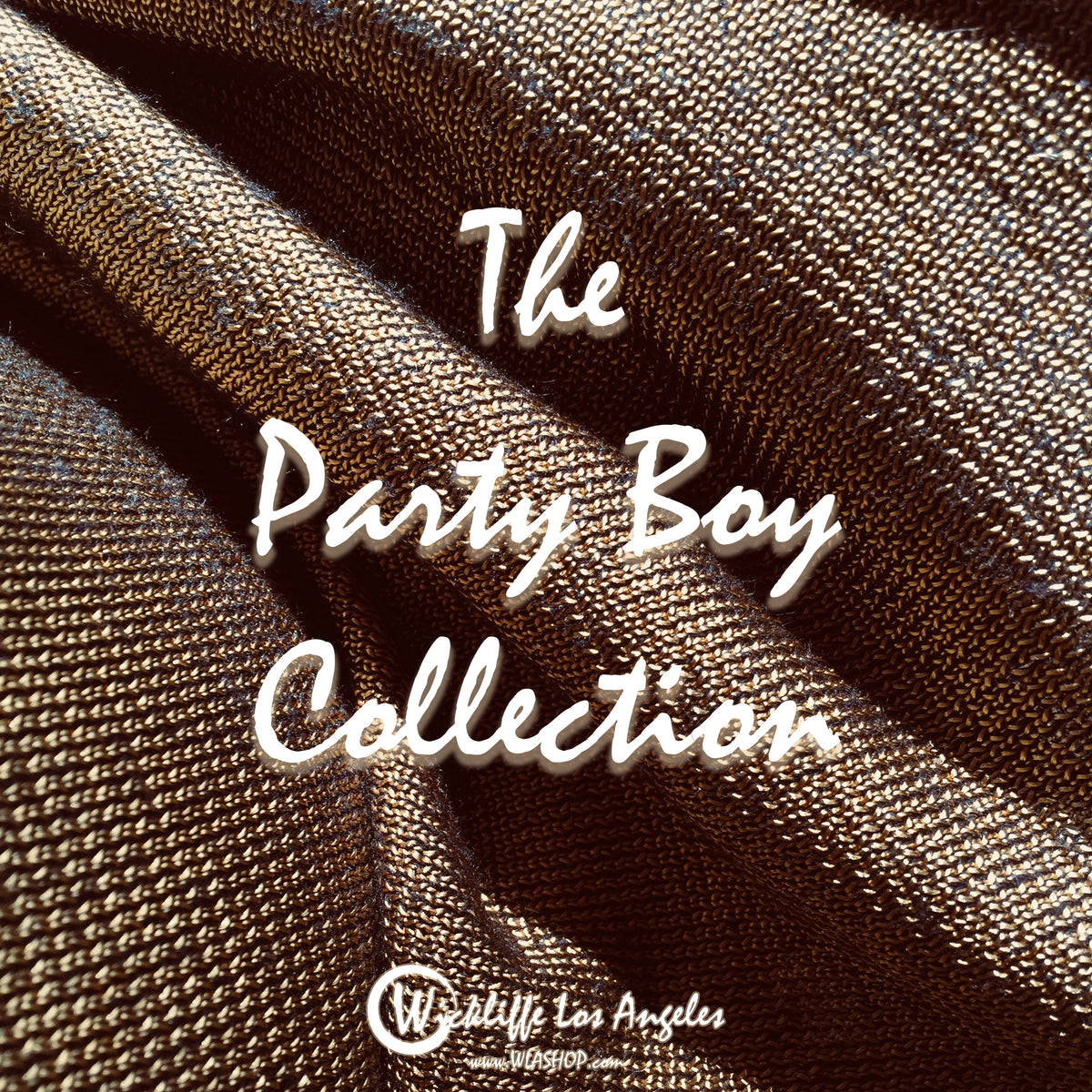 About the Collection.
The Party Boy collection is a celebration of style, life, and flair. Throughout the next pieces we release in year 2018, you'll find pops of metallic accents paired with textured fabrics to keep you looking sleek, sharp, and stylish. Our type of "party boy" that inspires the theme is sophisticated, sharp, and always up for a night out on the town in style. With the pops of metallic accents you'll be the center of attention in any social setting or photo-op.
Metallic is not just for the Holidays.
You typically find metallic accents or full metallic styles in the holiday season or winter time. But who is to say you can't rock some metallic accents all year round. My goal with the "party boy" collection is to give you those bright and shiny metallic accents in ways you can wear them throughout the entire year.
Subtle, Classic, and Always Stylish.
We're still taking those classic styles you love and adding some updated flair to keep you ahead of the style curve.  For the "party boy" collection the fabrics will be gathered from luxe fabric mills located in France, Portugal, and USA to bring together a symphony of stylistic perfection for your wardrobe.
Follow the Journey.
Keep up with the latest product releases and exclusive behind the seams details along the way by joining all of our stylish fashionistos in our VIP Club.
Click here to register for VIP Access.
Your friend in Style, Confidence, and Fashion,
Dwyne K. Wickliffe, Jr.
|
Posted on December 23 2017