Champagne and Chats with Ashan Leslie and the Christophe Duster Cardigan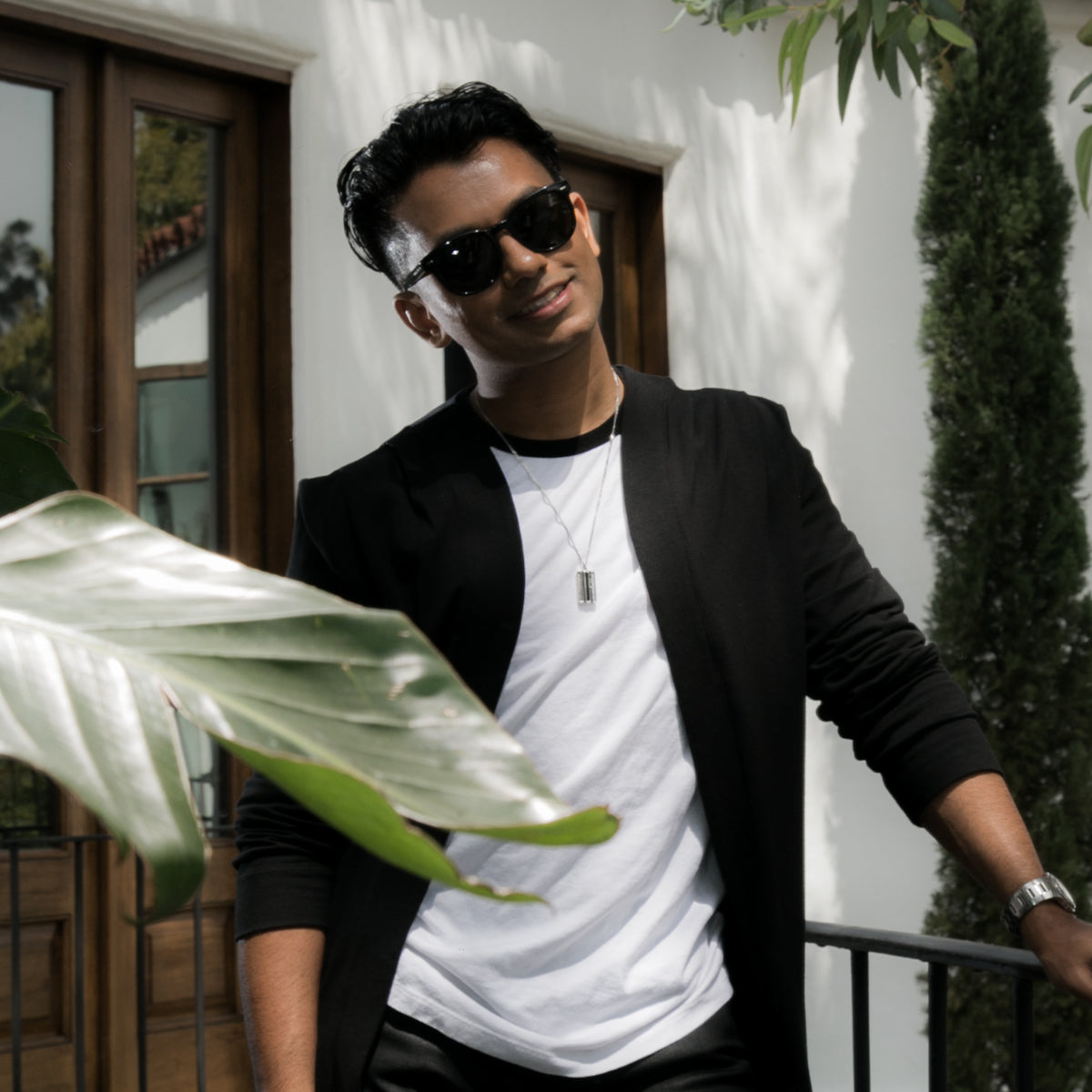 It's always great to have fabulous friends who inspire you to keep your style game strong. My friend Ashan Leslie is one of those friends who is always dressed to the nines. Anything worn by this fashionisto is always styled to perfection. So, what a pleasure it was to work with him on this shoot and catch up over a few glasses of champagne (what I really mean is a few bottles).
He is a talented budding jewelry designer attending college at the same college where I began my fashion career FIDM, also known as the Fashion Institute of Design and Merchandising. The stomping grounds for some of the most fabulous fashion students here on the West Coast, at least in my opinion.
Recently, Ashan ordered one of our stylish Christophe duster cardigans and together we put together a few looks for this shoot because who doesn't love fashion shoots and putting together fabulous outfits right?
When we first met each other at a party in the Hollywood Hills, we were drawn to each of our tastes in style. He has an awesome sense of style. It was only natural that two fashionistos would become great friends after sporting all of our stylish looks at every social gathering.
In a past life, Ashan pursued an education in biology to later become a doctor only to realize his passion was to create fine jewelry for stylish men and women.  When you're a fashionisto like Ashan and I, a life without beauty, style, and fashion is not a life at all. Now he is off to pursue more education in jewelry design to start his very own business in fine jewelry.
Want to meet my friend, Ashan? Connect with him here:
Instagram: @ashan.leslie
https://www.instagram.com/ashan.leslie
All of the fabulous photos from our shoot can be found on the blog here:
Your friend in Style, Confidence, and Fashion,
Dwyne K. Wickliffe, Jr.