What to Wear: The Compliment Worthy Cardigan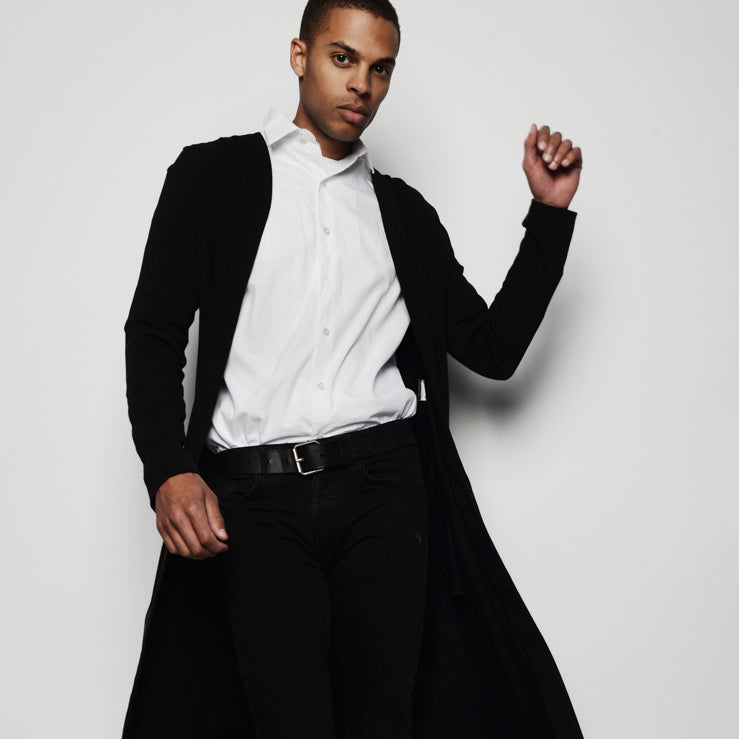 There's nothing like putting together a great outfit and getting a rush of compliments whenever people see you. My goal with each of the designs here at Wickliffe.la is to get you guys the attention and admiration for your great personality and style.
The Christophe duster cardigan is one of those style that can easily be styled with some of your favorite core styles. And, did I mention you'll get a lot of compliments and attention when you rock a style like this?
The inspiration for this style came after one of my favorite Instagramers, Tim Bryan (@timbryan), posted an Instagram live story of a runway show he attended during one of New York's fashion weeks. I don't exactly remember what season or show he attended but when I saw this long floaty men's cardigan walk the runway I knew I had to create one that was to be a Wickliffe.la exclusive. Hence, the Christophe duster cardigan was born.
Since Wickliffe.la is primarily a Los Angeles based and inspired brand, I knew the duster cardigan we created had to be light-weight, comfortable, and suitable for somewhat cooler, yet warm, weather. Basically, something you could wear in 65 to 70 degree weather without being too toasty or too cold.
Armed with this inspiration, I decided to cut this duster cardigan style from a jersey fabric and added some pops of leather detailing for a bit of intrigue. I mean most of our clients tend gravitate towards styles that have some type of allure to them. That's something we do very well, creating alluring men's designer clothing that gets you noticed.
I like to pair mine either with button up shirts or casual basics like a v-neck t-shirt like our Wick'd embroidered shirt. For bottoms, jeans or a nice pair of trousers will do. Lastly, I always recommend a leather dressier shoe to pair with this style like oxfords or a side-strap monk strap shoes. But honestly, whatever you fancy you've just got to do you boo and be who you are.
So for your next alluring style to add to your wardrobe, consider the Christophe duster cardigan we have in stock now. You'll definitely get a lot of compliments when you wear it. I definitely do whenever I wear mine.
As always, thank you for reading along and make sure to sign up on our mailing list to stay on top of our latests posts.
 Your friend in Style and Confidence,
Dwyne K. Wickliffe, Jr.