Detail Notes / Italian Lambskin & Shiny Buttons Materials Worth Gushing Over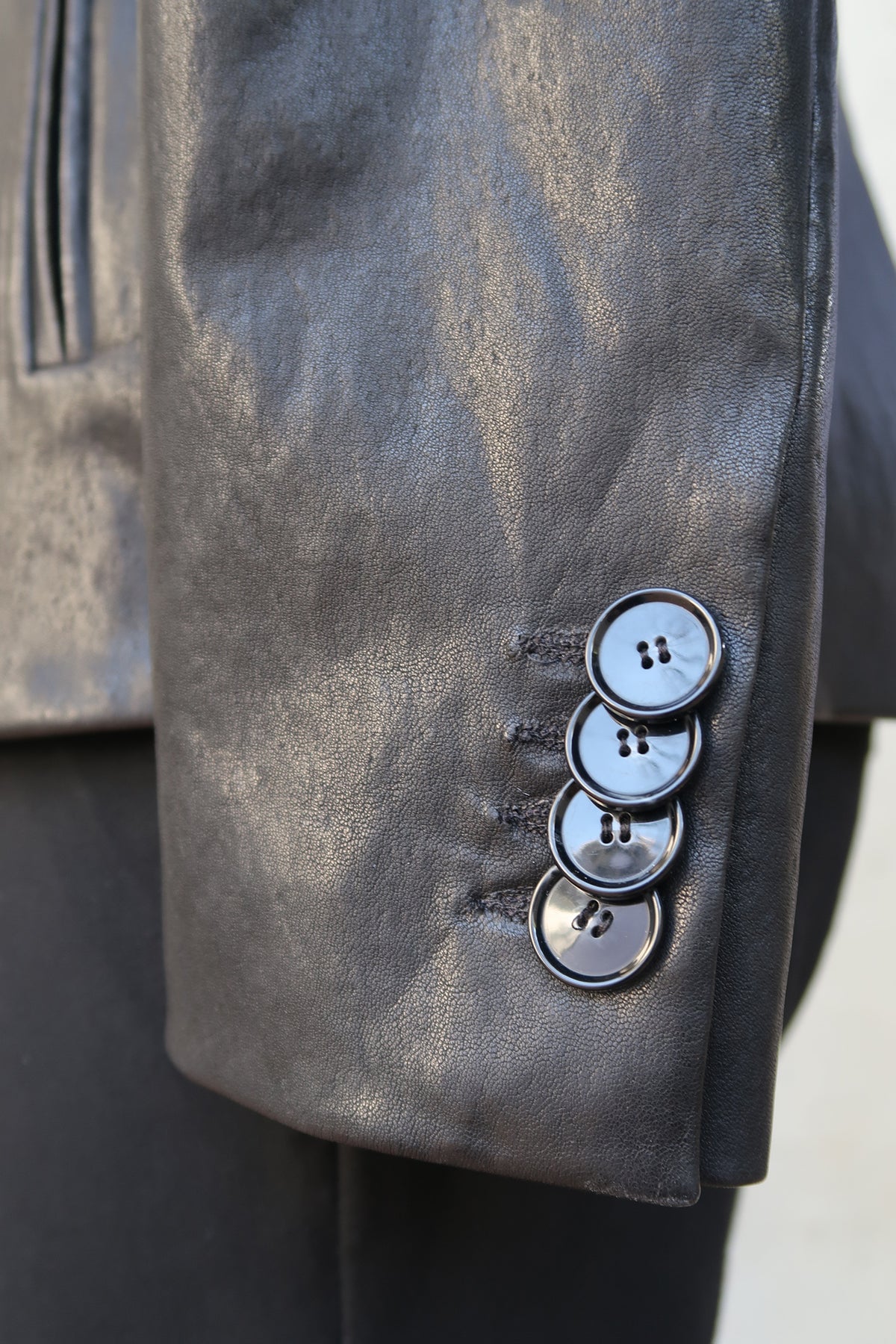 Hello Fellow Badass Super-Star,
I'm in the studio today gushing over lambskin and shiny Italian buttons.
I've been using a lot of these materials and trims lately - and loving every minute of it.
Though I've been using a lot of leather I wouldn't actually consider myself a leather-daddy or leather-baby type of designer but if that's your jam and you want to rock any of my styles.
No shade, no shame!
I just love the smooth and buttery feel of lambskin and a luxe sheen of Italian buttons - I think it's safe to say I love almost anything Italian because that's also where I'm getting the leather from.
Since fundraiser season is just around the corner and a typically blazer is just not special enough, I've created the Saint Lambskin blazer so that you'll be that hot piece of eye-candy at all your events.
So far I have a size smalls ready for you to add to cart!
Click here to Shop the Saint Blazer
 (Additional sizes currently have a short and reasonable delivery time of a few weeks).
Make sure you're on the mailing list for more updates on this style and new sizing.
What materials do you love to work it in your artistic endeavors?
Let me know in the comments below!
|
Posted on February 17 2020