Introducing the Saint Lambskin Blazer: Be a bad-ass piece of eye-candy at your next event.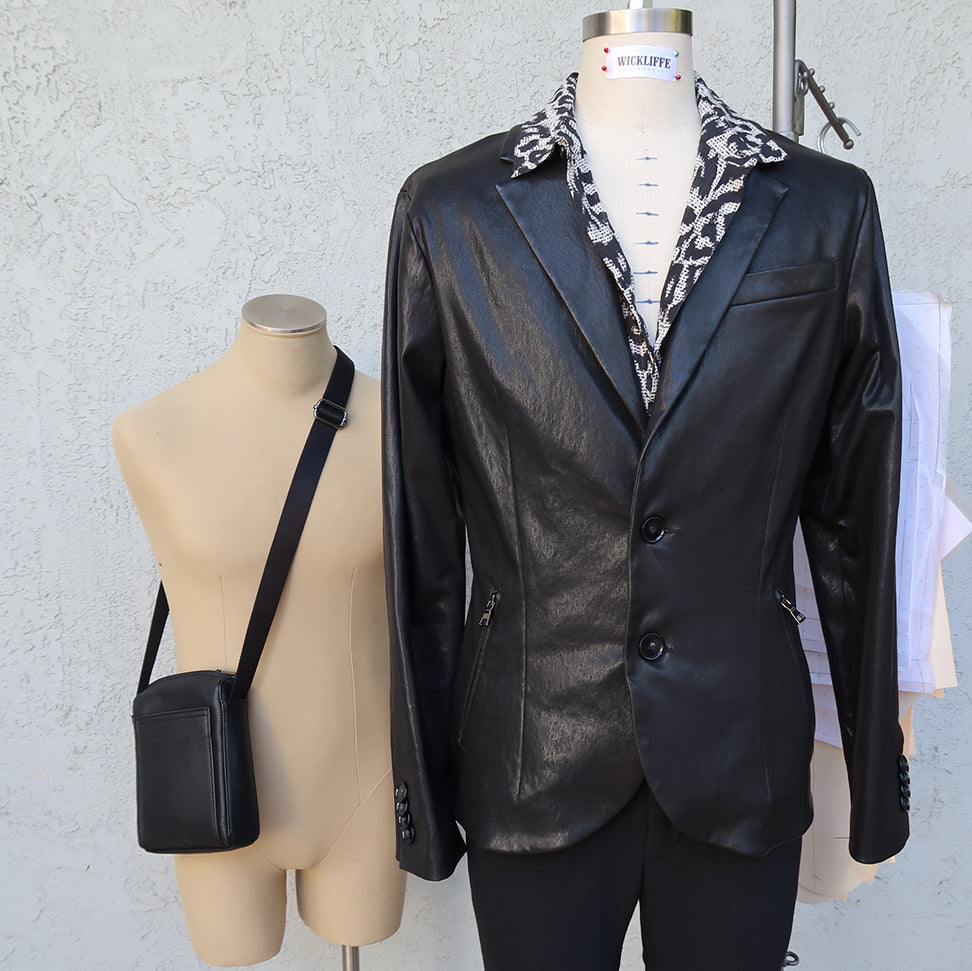 Looking to be a hot piece of eye-candy at your next event?
I know for some of my clients fundraiser season is just around the corner!
Time to give back to great causes and look fabulous while doing it.
I call that giving back with style!
If you're tired of your drab blazer and looking up to spice it up then you're going to rock the Saint Blazer are your next event.
I'm all about the Italian materials these days - they're just so good.
I created this blazer out of a luxe buttery Italian lambskin leather with a light sheen for a pop of interest. Playing off the shine of the leather, shiny gunmetal colored zippers trim the pocket openings with shiny Italian button closures. This blazer is fully lined with a silky lining for comfort and ease as you glide through your events in style.
I'd style this piece with a printed shirt like the Lauv Classic Shirt (which I just launched on the site as well) with a black pair of fitted pants and some stylish boots.
Have any ideas how you'd style this piece?
Shoot me an E-mail or hit me up on Facebook to get in touch!
Shop this Post:
|
Posted on February 18 2020