Meet Zane / Metallic Copper Laser Cut Lambskin Leather Bomber Jacket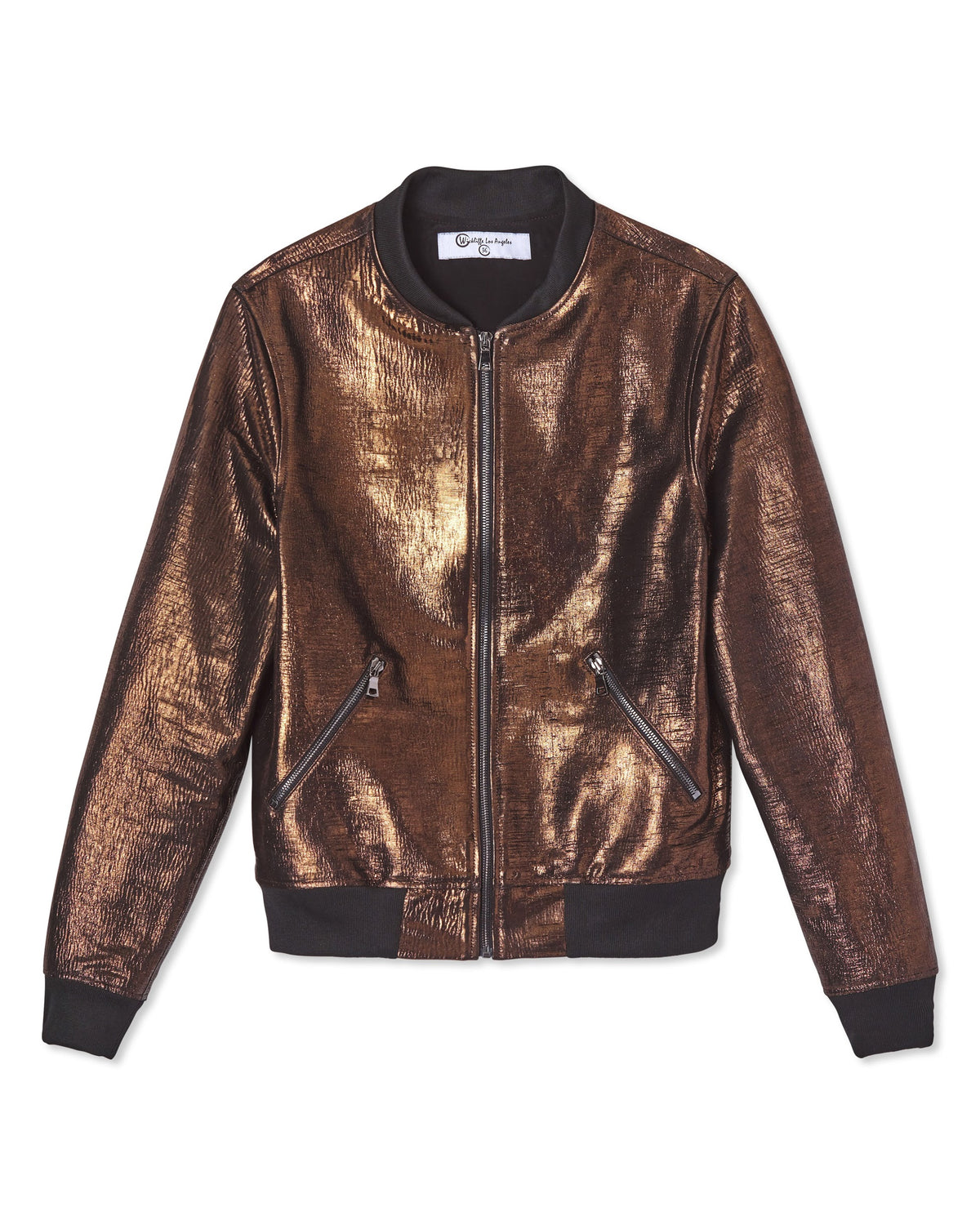 MEET ZANE.
HE'S LIVING LIFE LIKE A PLATINUM SUPERSTAR.
COVERED IN A COPPER METALLIC LASER CUT LAMB LEATHER WITH RIB AND GUNMETAL DETAILING HAS HIM FEELING LIKE HE IS COVERED IN GOLD.
YOU'LL FIND HIM WHERE THE LIGHTS BEST SHINE ON HIM THE MOST - THE DANCE FLOOR, ON STAGE, OR JUST HAVING A GOOD TIME WHILE SIPPING ON A DELICIOUS BOULEVARDIER.
HE'S LIKELY AT THE HOTTEST DANCE CLUB OR RESTAURANT IN TOWN SURROUNDED BY HIS MOST STYLISH FRIENDS.
WHEN YOU SEE HIM (YOU BEST BELIEVE YOU WILL), YOU'LL DEFINITELY WANT TO GET HIS NUMBER.
|
Posted on August 10 2019