Punch up your style with metallic laser cut Italian leather.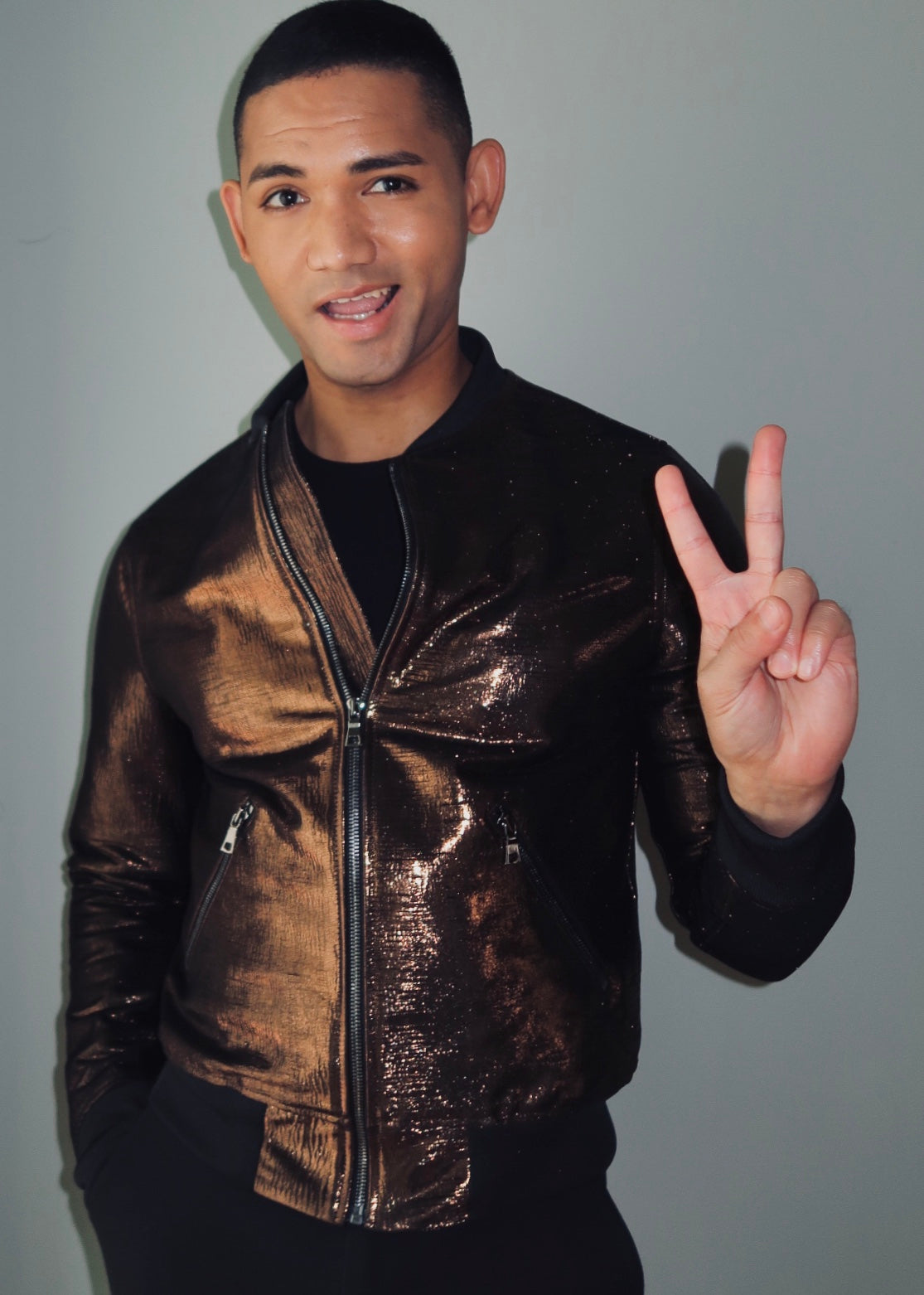 I'm so excited, for the past few months I've tirelessly worked to create an awesome star-studded style that'll give you a sharp look while saying you're dressing on your own terms.
 
Enter the Zane bomber jacket, cut from a laser cut metallic leather we've got shipped in all the way from Italy.
 
You're going to love how the metallic leather punches up your style with a burst of refined attitude. Whoever you pass by in this jacket you'll captivate them like a rock-star.
 
Recently, I've been test driving this style at a few events and concerts here in Los Angeles and the attention I get when flaunting this style is always highly positive. There's just something about the refined and charming aesthetic of this style - I guarantee you'll love it as much as I do!
 
We're releasing this style soon in this copper metallic leather shown in the snap shot of me on my way to Ariana Grande's concert here in Los Angeles. Yes, I love me some Ari - don't you?

The new collection will be released soon!
Make sure you're on the VIP email list to be the first to know when the new items launch!

We've already sneak released a few like the Salvatore Gold Crew Neck shirt if you're looking to get your shine on now.

Thank you always for your love and support!

Wanna share some love or got a question?
Let's connect by simply posting a comment below and I'll get right back at you.