Textile Style: Stretch Leather Lambskin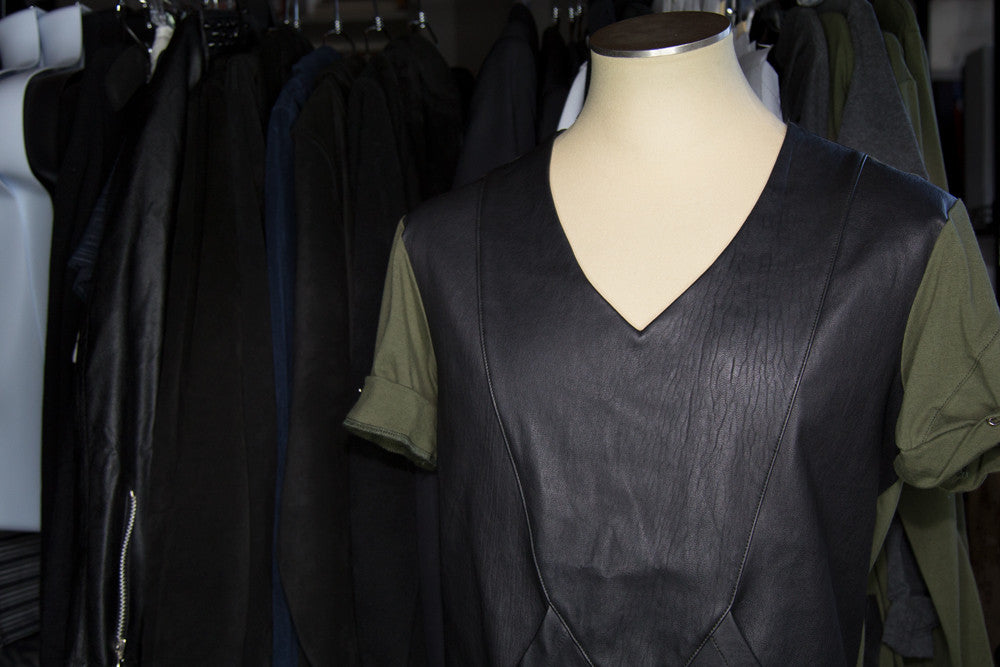 Texture is something I love working with in each design for its visual and unique touch that tells a deeper story behind the textile and the design. Leather hides have this texture characteristic and connects us to the past where ancient ancestors used this material years ago for crafting various types of objects, clothing, and more. Its natural beauty effortlessly elevates and inspires a key element in the new pieces to arrive at Wickilffe Los Angeles.
This season stretch leather lambskin was used as accents on my newest styles found at
Wickliffe Los Angeles
. If you're like me, anything with a little bit of leather is worth obsessing over.
For the newest styles, I used the leather lambskin to add a bit of luxe and attitude to each of the styles. Since this leather lambskin has stretch it won't limit any movement and will keep you looking sleek and stylish all day (or night) long.


How do you wear leather?
The look of this textile is quite edgy and fashion forward. With that said, you want to pair this elevated textile with classic basics to avoid causing distraction from the natural beauty of the material. Classic basics would be a simply t-shirt or shirt, and a pair of jeans or fitted trousers. Wear with solid colors while being cautious of patterns and prints. 

Can you wash leather?
As always, I recommend professionally dry cleaning any leather or leather trimmed garments.
However, you can machine wash leather believe it or not! Simply add about two tablespoons of detergent to your washer, set the wash setting to delicate, and water temperature to cold water. When it's done washing you'll want to wring out any excess water from the leather before putting it in the dryer. Dry your leather garment, or leather trimmed garment, on low to medium heat and voila you're done. You can also opt for hang drying your leather piece as well.

Now when washing leather, you'll want to wash it alone as some of the dye may bleed onto other colors.

Machine washing leather will change the appearance of leather after each wash. Making the leather appear more and more unique, softer, and worn in. It's also a great way to add a bit of character to your leather pieces as well and give them a kind of vintage look.

Check out these sites for some more details on washing leather:
Your friend in Style, Confidence, and Fashion,
Dwyne K. Wickliffe, Jr.
|
Posted on December 02 2016