Want to Get Rid of Shiny Skin Without Using Makeup?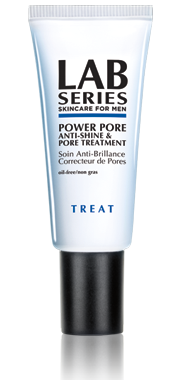 Thank the gods for this awesome men's grooming product! No I really mean it!
If you ever suffered from oily and shiny facial skin (especially that "T" zone) then you'll want to add this handy product to your arsenal. 


I don't know about you but I'm not a huge fan of carrying around translucent pressed or loose powdered and having to essentially powder my face throughout the day. But this handy cream has the same effect that you would get from a pressed or loose powder without the powdery mess and effort. But don't worry, you won't look like you're wearing make up in any way. It gets rid of the shine and oil while appearing invisible on your face.

What is also great is it fits perfectly in your pocket or bag so you can take it everywhere with you to staying looking fresh from day to night!



||| How To Use |||
My best advice for using this product to get maximum results is blot away any excess oil on your face with blotting tissue, or tissue in general, and then apply the
Power Pore Anti-Shine & Pore Treatment Face Cream
to your oily and shiny areas of your face. Then voila, you're done! No more shine with minimum effort. No makeup powders, brushes, or sponges needed.
***
Though this is advertised to be a men's grooming product, I still highly recommend for those ladies out there who are also looking to eliminate the shiny, oily skin appearance.


Will you try this product?
Voice your thoughts or suggestion below!
Your friend in Style, Confidence, and Fashion,
Dwyne K. Wickliffe, Jr.
|
Posted on December 15 2016