Your Secret Style Weapon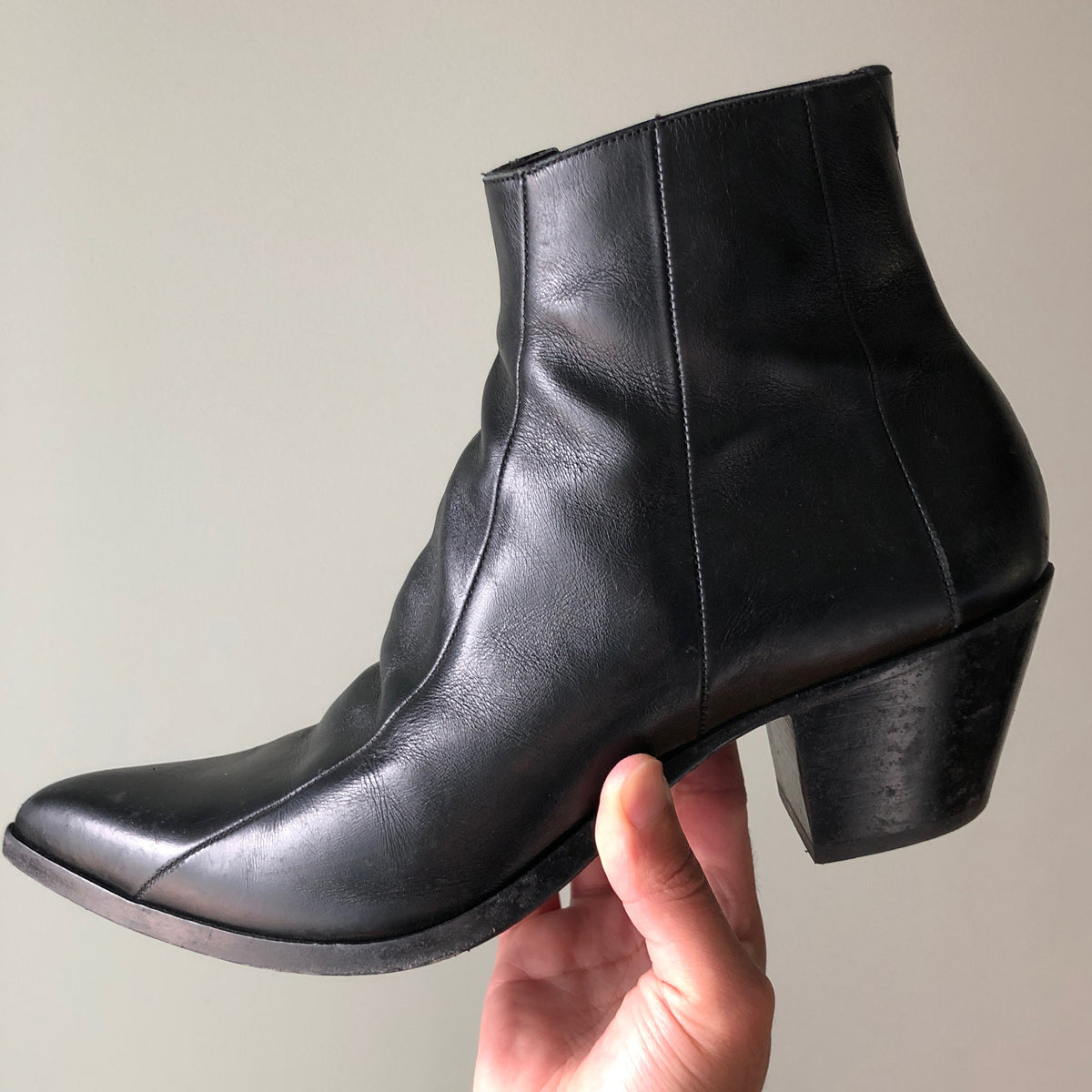 As the final parts of the newest collection come together, I often spend a lot of time thinking about what items would be the best pieces for you to pair with any of the Wickliffe styles.

When a shoe has the right amount of attitude, you just know it. Time and time again I find myself referencing the Saint Laurent Finn boots as the best companions for pairing with the Wickliffe styles.
The best part of these boots is that if you're feeling you're a bit on the shorter side lately, this boot has one of the highest men's heel heights out at the moment. We're talking about 2.6" added to your height.
I'm obsessed with pairing this boot with all of our latest styles for a polished and sophisticated look that's got that star-studded style.
We've already leaked some of the newest styles like the Salvatore Shirt that I think you'll love to rock at your star-studded events!
 Make sure you're on the email list to be the first to know when the new items launch!